Columbia City, IN Traditional Water Heater Installation
Traditional Water Heater Installation in Columbia City
As a resident of Columbia City, Indiana, you understand the importance of hot water. Whether you're cleaning dishes or relaxing in the bath, you need access to a long-lasting, consistent supply of hot water. While your traditional hot water heater can meet this need, there comes a time when it will break down beyond repair and need to be replaced. When you require new traditional water heater installation, call Flow-Tech Plumbing & Heating, Inc.
Since 2013, our team of local technicians has replaced old water heaters that are irreparable or well over the average lifespan, and installed brand new equipment into new construction across Columbia City. Our commitment to safety, speed, and efficiency has made us the top plumbing & HVAC installation company in the area. We also specialize in traditional water heater repair and maintenance to keep your new equipment running better for longer.
Call Flow-Tech Plumbing & Heating, Inc. to schedule your traditional water heater replacement or installation today.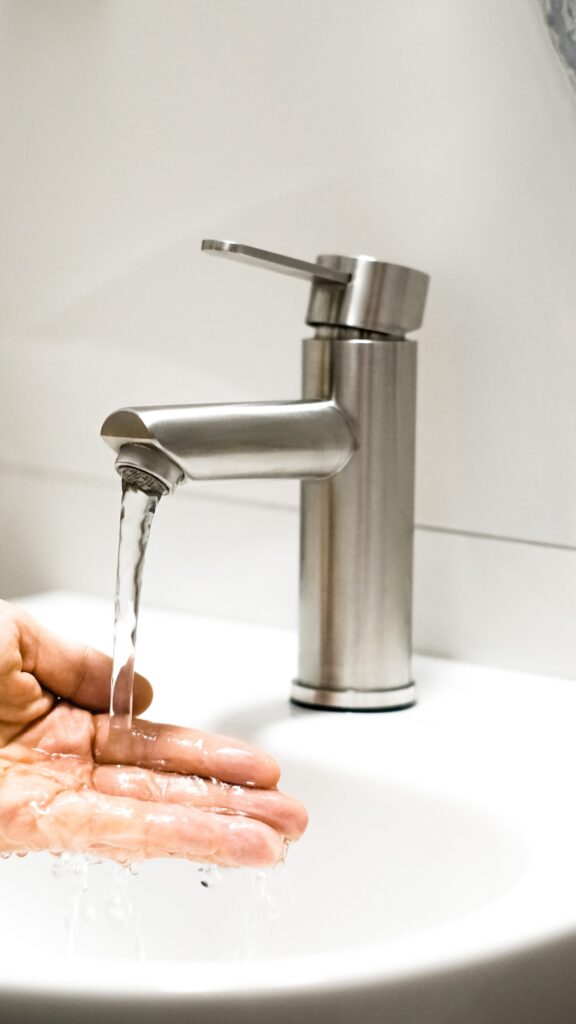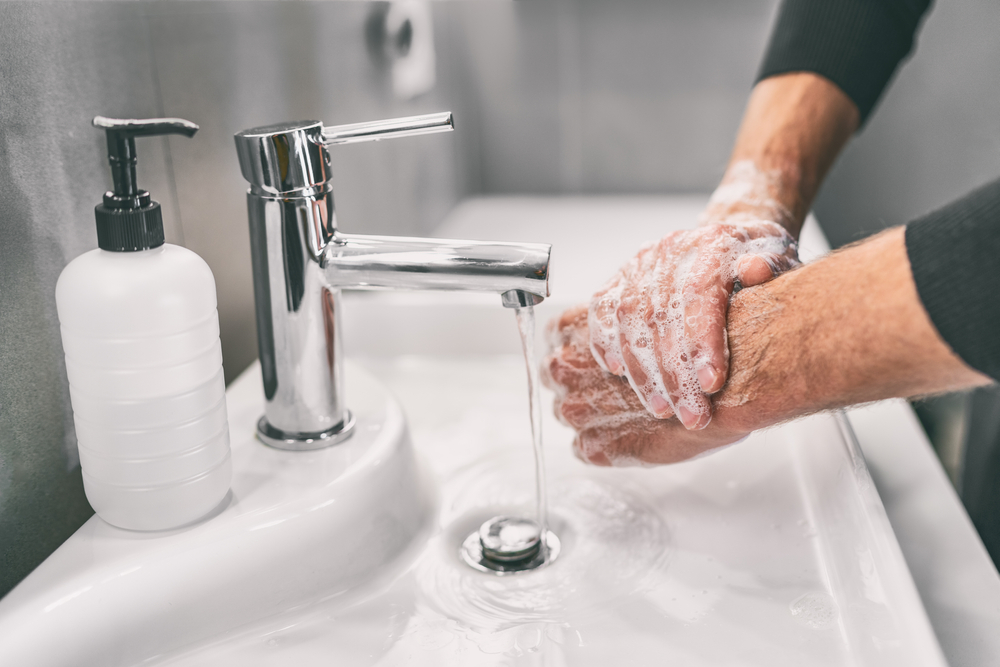 Know the Signs: When to Replace Your Water Heater
Every water heater in Columbia City, IN, is different, but there are some common factors that can indicate your equipment needs replaced. When these warning signs pop up, it's important to be proactive and call our professionals at Flow-Tech Plumbing & Heating, Inc. so we can address the problem before your system breaks down completely and leaves you without hot water.
Common signs you require traditional water heater replacement include: 
Insufficient hot water

Odd noises from the equipment

Visible rust on the tank

Leaks or water pooling under the unit

Rusty or tainted water

Water pressure issues

Rising water bills
Sometimes these problems can be the result of other issues that could be addressed by a repair instead. When our technicians come to look at your equipment, they can help you decide if a replacement or a repair is more beneficial to your plumbing system and your wallet.
Benefits of a Traditional Water Heater
While many residents of Columbia City, IN, are following modern plumbing trends to a tankless water heater, traditional water heaters still boast some hefty benefits, including: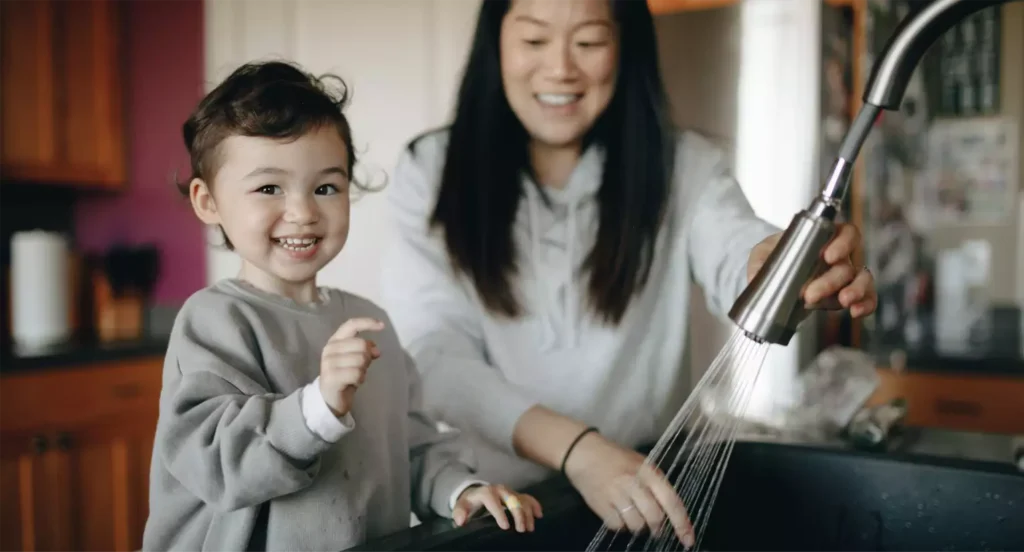 Hot Water Storage:

Traditional water heaters are equipped with a large tank where it stores a considerable amount of hot water after it's been heated. This supplies your home with readily available hot water for baths, dishes, laundry, and more. With a large storage of hot water, you don't have to turn the tap and wait for water to heat up - it's instantaneous.

Cost Efficiency:

Since traditional water heaters are more common and longstanding compared to modern tankless systems, they cost much less to repair and maintain as parts and experienced technicians are more abundant. Additionally, as its own unit, a traditional system typically costs less to install as well, saving you money on all fronts.
At Flow-Tech Plumbing & Heating, Inc., we can help you maximize the benefits of your traditional water heater with expert installation done right the first time. Call us today to learn more.
What Type of Traditional Water Heater Should You Buy?
When you need a new traditional water heater for your Columbia City, IN, home, our knowledgeable team at Flow-Tech Plumbing & Heating has the expertise to help you purchase and install the perfect system in no time.
Keep these factors in mind when shopping for your new water heater:
Capacity
How much hot water does your Columbia City household use? Depending on the answer, you may need a traditional water heater with a larger or smaller tank. This decision can also depend on the size of the space you have selected to install your new equipment.
Electric or Gas
Fuel type is another important factor to consider. Your traditional water heater can rely on electricity or gas depending on your energy usage goals and needs.
Cost
Everyone is operating on some type of budget, so the cost of traditional water heater equipment and installation may be the driving force behind your purchase. Capacity, fuel type, and other factors can all impact the cost of equipment.
Energy Efficiency
A traditional water heater is labeled with a uniform energy factor (UEF) to determine its efficiency. The better the UEF, the more you can save on energy bills and energy consumption.
Flow-Tech Plumbing & Heating, Inc. can help you purchase and install the perfect traditional water heater for you.
Contact Us for Traditional Water Heater Installation in Columbia City, IN
At Flow-Tech Plumbing & Heating, Inc. we don't want your Columbia City household to ever be without hot water. That's why we offer unparalleled traditional water heater installation services based on years of experience and industry knowledge. We're also highly trained in all aspects of repair, replacement, and maintenance for all kinds of plumbing, heating, and cooling systems.
Contact Flow-Tech Plumbing & Heating, Inc. for expert water heater installation today.
FINANCING AVAILABLE
We care for our customers and we know new plumbing can be a large investment, so we offer financing options. Through the Wells Fargo Financing Program, we offer several flexible financing options to ensure you can invest in your home without breaking your budget.
With approved credit from Wells Fargo Bank, N.A. you'll enjoy: