Columbia City, IN Tankless Water Heater Installation
Tankless Water Heater Installation in Columbia City
Taking a nice bath to end a stressful day? Washing the dishes after a nice family meal? Chances are, you use hot water in your Columbia City, IN, home daily. But what happens when your tankless water heater suddenly stops working and can't be repaired?
Have no fear, Flow-Tech Plumbing & Heating, Inc. is here to help with professional tankless water heater replacement. Whether you need a completely new system to replace your old one, or you're starting over in new construction, we can bring hot water back into your home with speed and efficiency. 
Contact our friendly team today for tankless water heater installation in Columbia City, IN.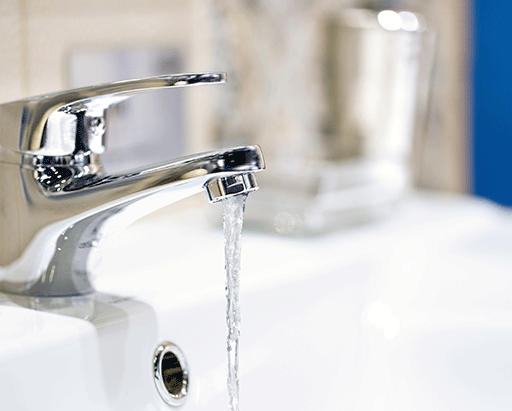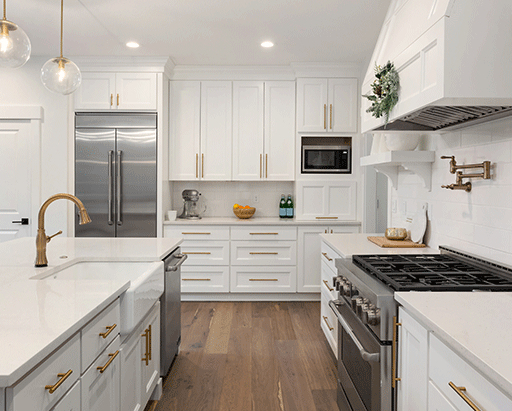 What is a Tankless Water Heater?
Who doesn't want on-demand hot water? With a tankless water heater, you will have constant instant access to hot water. All you have to do is turn on the tap.
While a traditional water heater heats up water and then stores it in a large tank, a tankless water heater uses a heat exchanger powered by gas or electricity that heats water as it travels through your plumbing system when you turn on the tap. This means you won't run out of hot water if you complete multiple tasks, such as laundry and bathing, simultaneously throughout the day.
Benefits of Tankless Water Heaters
Modern, innovative, and increasingly popular in Columbia City, IN, tankless water heaters offer a wealth of benefits when properly installed by a professional technician. At Flow-Tech Plumbing & Heating, we can set up your new system so you can start reaping the benefits as soon as possible.
Tankless water heater installation offers the following benefits: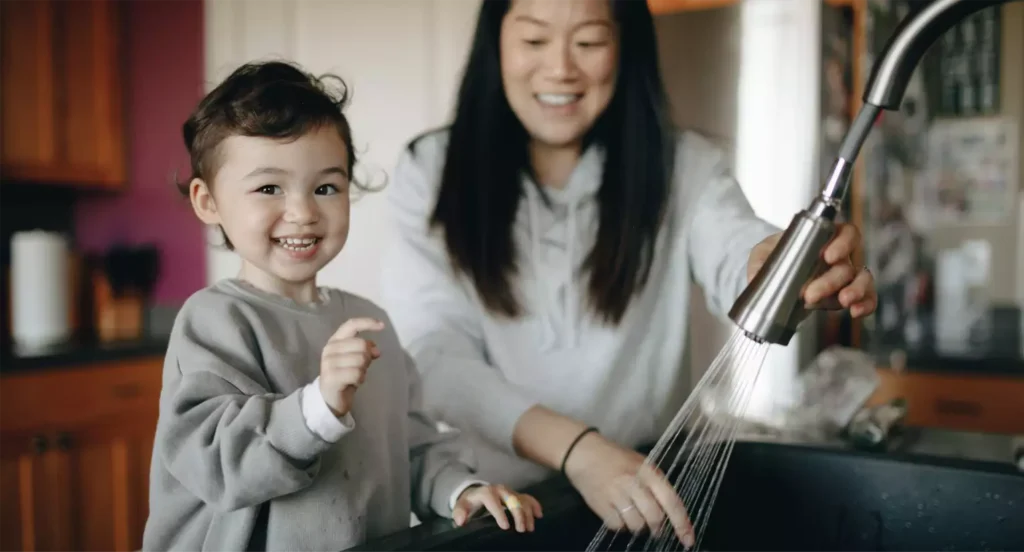 Continuous Hot Water Supply
Unlike a traditional water heater, which only offers as much hot water that fits in its tank before needing a break to reheat and refill, a tankless system never runs out of hot water as the heat exchanger works in real-time when you turn on the tap.
Saves Space
Since it comes with a large tank, a traditional system takes up a lot of space. It's bulky and unattractive as well. On the other hand, a tankless water heater is more compact and can be installed in a larger variety of out-of-sight areas including garages, attics, utility rooms, or even an outdoor wall.
Reduced Utility Bills
Since tankless water heaters are more modern equipment, they were designed with more energy efficiency in mind. As a result, they can significantly reduce your energy spending over time without reducing your use and access to hot water.
Extended Lifespan
We get it – replacing your plumbing and HVAC equipment isn't fun for you or your wallet. But when you work with Flow-Tech Plumbing & Heating, Inc. to install a new tankless water heater you're making an important investment. Your tankless water heater can last more than 20 years with proper routine maintenance. Traditional systems may only last up to 10-12 years alternatively.
Choose us for Trustworthy Tankless Water Heater Installation
At Flow-Tech Plumbing & Heating, Inc., we're proud to offer compassionate, affordable plumbing and HVAC services to residents across Columbia City, IN. Since we opened our shop in 1991, we've installed hundreds of tankless water heaters and kept them repaired and maintained for longer lifespans and constant access to hot water. Our professional services and focus on customer satisfaction have helped us rise in the ranks to the top installation provider in the area.
Our skilled technicians live in the communities they serve and have since we opened our first location in 1991. As a result, we have a deeper understanding of the home service issues facing our customers and address them like we're taking care of our own homes.
Contact Flow-Tech Plumbing & Heating, Inc. Today
Your family deserves steady access to fresh hot water throughout your Columbia City, IN, home. At Flow-Tech Plumbing & Heating, Inc., we can help you stay comfortable at home with our tankless water heater installation service. When you need any plumbing or HVAC installation, repair, or maintenance, choose our friendly team for affordable and professional service.
Contact Flow-Tech Plumbing & Heating, Inc. today to schedule your tankless water heater installation appointment.
FINANCING AVAILABLE
We care for our customers and we know new plumbing can be a large investment, so we offer financing options. Through the Wells Fargo Financing Program, we offer several flexible financing options to ensure you can invest in your home without breaking your budget.
With approved credit from Wells Fargo Bank, N.A. you'll enjoy: