Plumbing Services
From your gas lines to your kitchen sink, there are a lot of plumbing systems that keep your northeast Indiana home running smoothly. If even one small component stops working, your home could fall into disarray without the ability to shower, cook, or drink clean water. At Flow-Tech Plumbing & Heating, our goal is to provide you with top-notch plumbing services to keep you and your family safe and happy at home.
As a local, family-owned plumbing and HVAC company, we know that when your home isn't functioning properly, neither is your family. A plumbing emergency could throw off your busy schedule and tight budget in the blink of an eye. That's why we pride ourselves in offering the highest quality plumbing solutions at the best prices in Columbia City, Fort Wayne, Ligonier, and Wabash, Indiana.
Contact Flow-Tech Plumbing & Heating for industry-leading tools and technology to address all of your unique plumbing needs.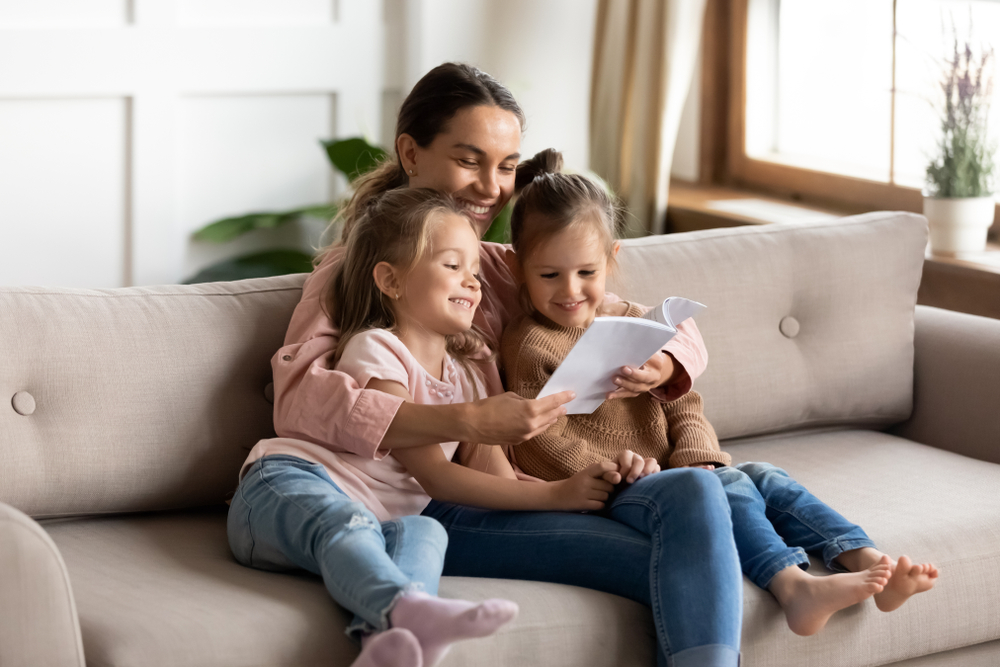 Backflow Services
A typical plumbing system has water flowing in one direction – either out of a faucet to be used or down a drain to be disposed of. But when used water starts flowing in the opposite direction, it can pose a major health and safety risk to your family.
Our trained technicians are well-versed in a variety of backflow solutions and use state-of-the-art backflow preventers to make sure your water supply is not affected by this common plumbing issue.
Our backflow services include:
Backflow Preventer Installation

Backflow Preventer Repair

Backflow Preventer Maintenance

Backflow Testing
When you trust Flow-Tech Plumbing & Heating to install a new backflow preventer or carry out backflow preventer repairs or maintenance, our business will ensure that your family's water is always safe for consumption and use. Request our expert backflow solutions today.
Bathroom Plumbing
Bathroom Sink Services
Chances are you start and end your day at your bathroom sink. Whether you're getting ready for a good night's sleep or need a bit of water to help take down your daily vitamins, you need a bathroom sink that works all day long.
A local plumber from Flow-Tech Plumbing & Heating can make sure your bathroom sink is properly draining and tightly sealed so that your routines are a breeze. We offer the following bathroom sink solutions:
Bathroom Sink Installation

Bathroom Sink Repair
Don't let disfunctional or outdated sink styles stop you from enjoying your bathroom. Call our friendly team for a fair price on all of our bathroom sink services today.
Bathroom Faucet Services
Your bathroom faucet is a key component of your bathroom sink. Without it, your sink becomes a simple drain. Whether your faucet isn't working properly or you want a design upgrade to complete your next renovation project, we can provide excellent service for your bathroom faucet.
Our bathroom faucet solutions include:
Bathroom Faucet Installation

Bathroom Faucet Repair
Reach out to Flow-Tech Plumbing & Heating to optimize the bathroom faucets in your house today.
Bathtub Installation
As your lifestyle evolves, so should your home. Your old bathroom may have been fine, but now that you have kids or a stressful job that requires some additional self-care, you may find yourself in need of a new bathtub. From replacing outdated models to installing brand-new tubs, our licensed plumbers are here to help you get the bathtub of your dreams.
Bathtub Repair
Your bathtub is a busy place. Although bathtubs are built to last for a long time and have a long lifespan when properly installed by a plumbing professional, they can still sometimes need repairs. Whether the inner workings are hindered by frozen pipes or your experience leaks in the tile seal, our plumbers can identify your bathtub issues and make the repair promptly.
Shower Installation
Bathtubs are great for little ones and relaxation. But when it comes to personal hygiene, a good shower is the best way to stay clean and fresh every day. We can add the piping, shower head, and other components that will equip your home with an efficient shower for a fair price.
Toilet Installation
The toilet is the center of your bathroom. It's what you use the most and one of the more complex pieces of equipment in your bathroom. If your toilet is too old or beyond repair, a knowledgeable technician from Flow-Tech Plumbing & Heating will replace it for you with ease. We can also help you find the perfect location for new toilets in your bathrooms.
Toilet Repair
From inefficient flushing to overflowing tanks, a lot can go wrong with your toilet. We specialize in toilet repair and can fix all of your toilet components so it works properly for many years to come. When you call Flow-Tech Plumbing & Heating for a plumbing job, we always offer a reasonable price no matter how great the repairs are.
Gas Line Services
You may not realize it, but natural gas lines power some of the most important appliances in your home. They make sure your furnace is heating your home and your water heater is producing hot water. Flow-Tech Plumbing & Heating specializes in great service on all types of gas lines.
Our comprehensive list of gas line services includes gas line installation, gas line repair, and gas line replacement.
A problem with your gas line can do more than limit your hot water heater supply; it could lead to a gas leak or other dangerous issues that pose a direct threat to the safety of your home and family.
Natural gas powers appliances including furnaces, ovens, and water heaters. Our full line of home services includes inspecting, repairing, and installing gas lines. If you suspect a problem with an existing gas line, you should take immediate action to protect your home and family. 
Our licesned Indiana plumbers are eager to implement their expert gas line solutions to protect your loved ones and keep your home's appliances properly powered at a reasonable cost.
Kitchen Plumbing
Garbage Disposals
When cooking or doing dishes, you'll inevitably have some food scraps that end up in your kitchen sink. A garbage disposal is an affordable appliance that can reduce food waste and speed up your cleaning process.
At Flow-Tech Plumbing & Heating, we offer the following quality garbage disposal services:
Garbage Disposal Installation

Garbage Disposal Repair
If your home isn't already equipped with a garbage disposal, we can easily install a new model to your sink drain. Don't DIY such an important component of your next plumbing project at the hardware store. Get the top equipment in the industry from Flow-Tech Plumbing & Heating.
And when your garbage disposal needs to be fixed, don't risk sticking your hand into the blades. Let our experts handle your next project with quality work at an affordable cost.
Kitchen Faucet Installation
Just like your bathroom, your kitchen needs a working faucet to be fully operational. Cooking, cleaning, and washing your hands requires fresh, clean, and readily available water from your kitchen faucet. Our kind technicians will have your new kitchen faucet installation completed in no time so you can get right back to enjoying the most important room in your home.
Kitchen Faucet Repair
Repairing a kitchen faucet is a similar process to a bathroom faucet. Our expert contractors know the subtle differences in each type of faucet and are best equipped to handle repairs when your kitchen faucet breaks down.
Kitchen Sink Installation
If you're getting a new kitchen faucet, it might be time to also install a new kitchen sink. Not only do you want your equipment to match aesthetics, but a new kitchen sink installation can maximize the effectiveness of your other kitchen plumbing appliances. When everything is updated at once, the efficiency goes up across the board.
Kitchen Sink Repair
Since it undergoes such heavy use, your kitchen sink will eventually need minor repairs. It's important to catch small leaks and clogs before they get out of hand and cause larger plumbing problems. You can rely on our qualified team for all of your kitchen sink repairs.
Water Purifier System Installation
From Brita filters to faucet additions, water purifiers have become all the rage. But did you know there is a more effective way to make sure your family's drinking water is safe? A water purifier system can purify your home's entire water supply at once.
A whole-house water filtration system isn't complicated in its daily processes, but it can be hard to install. You have to identify the proper location for installation and set it up so that water can freely flow through it without hindrance.
At Flow-Tech Plumbing & Heating, we offer reputable, wallet-friendly water purifier system installation to all of our customers in Indiana. Upgrade your home with our efficient water filtration installation solutions today.
Sump Pumps
Most Indiana homes have a basement, and finished or not, it's important to keep this area free of moisture and standing water. But during heavy rain or flood seasons, this can be a daunting task.
At Flow-Tech Plumbing & Heating, we make protecting your basement a breeze with our efficient sump pump installation, replacement, and repair services. We can equip you with peace of mind that your basement is protected from flood year-round with our expert sump pump solutions.
Sewage Pumps
A sewage pump moves waste away from your home to prevent dangerous and unpleasant backups or buildups. This is especially useful for Indiana homes that are below grade or downhill, and are a long distance from their main sewer line.
Our technicians are highly trained in all sewage pump issues so they can repair, replace, and install your sewage pump with speed and efficiency. Never worry about waste backups in your bathroom, kitchen, or other plumbing-heavy areas again with a working sewage pump in your home.
Battery Backups
When the power goes out in your Indiana home, your mind instantly fills with all of the home systems and equipment you need to check on/worry about. Check your sump pump and sewage pump off your list with battery backup options.
A battery backup system will kick on when your electricity turns off, so you can have peace of mind that your home is always protected from waste and water backups.
At Flow-Tech Plumbing & Heating, our skilled technicians are highly knowledgeable about these systems and can help you choose the right option for your home. Then, we'll install, repair, or replace your equipment when necessary so you always have plumbing systems achieving the highest level of performance.
Honest Plumbing Services from Flow-Tech Plumbing & Heating
Plumbing problems can be some of the easiest home services issues to identify, but they aren't easy to address on your own. You need help from our reliable service experts who know the intricacies of your home's pipes, appliances, and other plumbing systems. At Flow-Tech Plumbing & Heating, we also offer heating, air conditioning, indoor air quality, and commercial services to customers in Columbia City, Fort Wayne, Ligonier, and Wabash, Indiana. Our plumbing and HVAC services have been the top-rated in the area since 1991. Call Flow-Tech Plumbing & Heating via phone at 877-511-3406, or visit us online to schedule your plumbing appointment today.
Call us for
Pipe Repair,Installation,Drinking Water Systems,Water Heater Replacement,Toilet or Shower Repair
FINANCING AVAILABLE
We care for our customers and we know new plumbing can be a large investment, so we offer financing options. Through the Wells Fargo Financing Program, we offer several flexible financing options to ensure you can invest in your home without breaking your budget.
With approved credit from Wells Fargo Bank, N.A. you'll enjoy: