Wabash, IN Air Conditioning Repair
AC Repair in Wabash, IN
As a resident of Wabash, IN, you know just how hot summer can get. You likely spend most of your time retreating into the cool comfort of your air-conditioned home. So, when your air conditioner unexpectedly breaks down, you need a quick, effective solution to avoid the uncomfortable, sometimes dangerous heat.
At Flow-Tech Plumbing & Heating, we offer comprehensive air conditioning repairs. Our qualified technicians provide prompt diagnoses and expert solutions to minor and major issues facing your AC units.
Since 1991, we've served homeowners with AC repair services that are fast, friendly, and affordable. We are a team of more than 70 staff members, including NATE-certified technicians whose priority is your and your family's satisfaction.
Contact Flow-Tech Plumbing & Heating to address all your AC system repair needs today.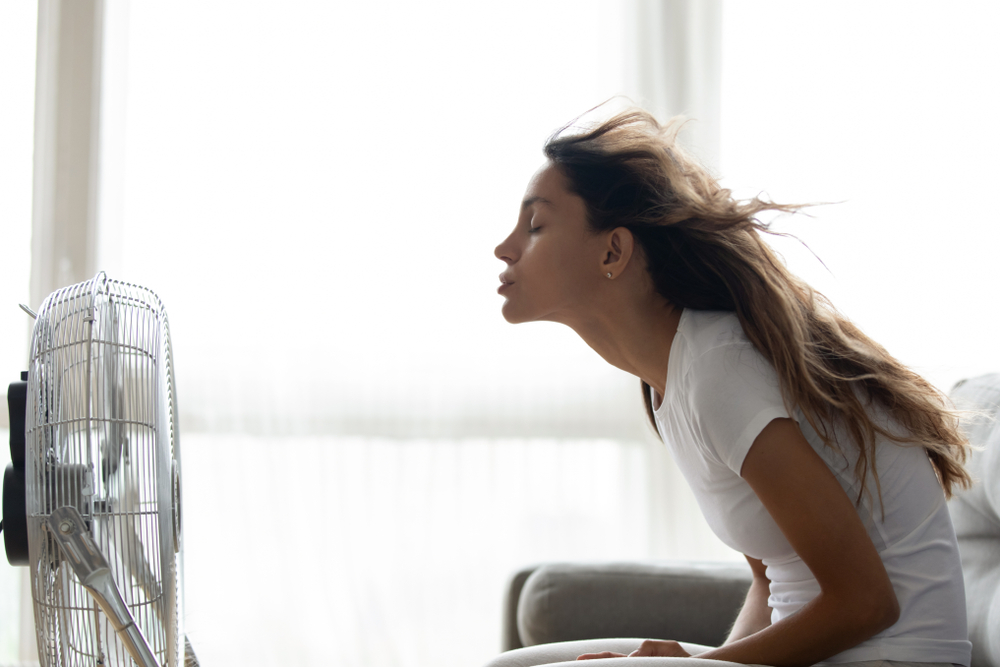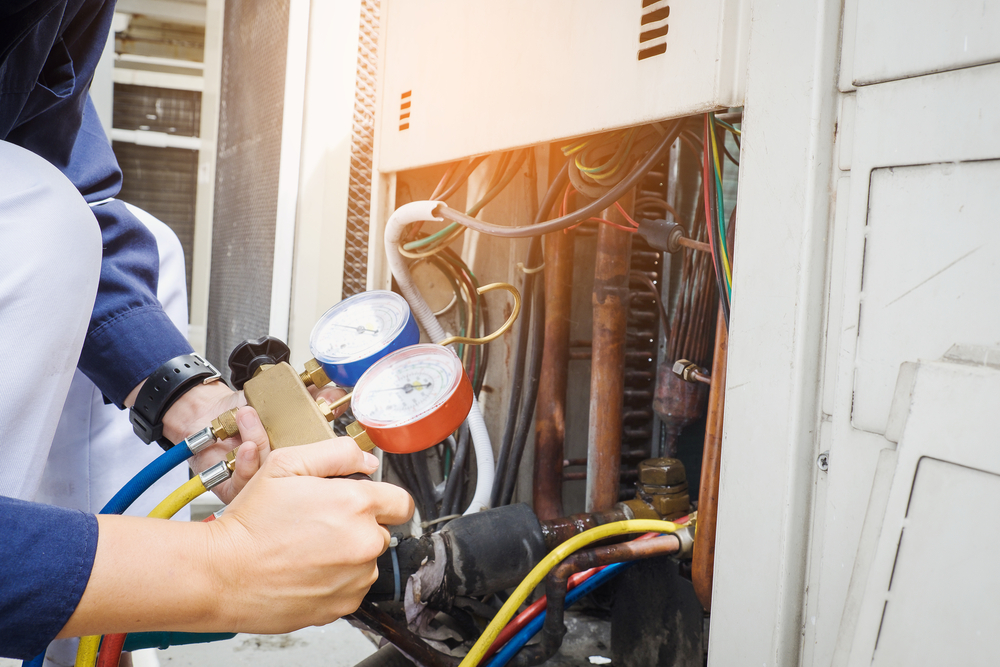 Signs You Need Air Conditioning Repair
Sometimes, an air conditioner breakdown comes as a surprise. But if you pay close attention to these common warning signs, you may be able to catch a repair before it gets out of control.
High Humidity Levels -

While warm weather can bring more humidity into the outdoor and indoor air, increased moisture levels in your home may also be the result of a malfunctioning air conditioner.
Strange Noises or Odors -

Weird sounds like rattling and wheezing or unpleasant odors of mold and mildew are not normal for any AC unit. Both can be a sign your AC needs a repair.
Increased Energy Costs -

When energy bills skyrocket out of the blue, it's often a sign that your AC isn't working properly. When an issue results in inefficient cooling, your system will work harder to try and resolve the temperature problem. This leads to costly increased energy consumption.
System Leaks -

If you find a puddle around your AC unit, you've discovered a leak. Leaks can be caused by minute component issues or a dangerous refrigerant failure. Calling one of our professional techs is the only way to know the cause and fix the problem for good.
Avoid a system-wide breakdown or more major costly repairs down the line. Know the common signs of repair and schedule your air conditioning repair appointment with Flow-Tech Plumbing & Heating today.
24/7 Repair Solutions
If your home in Wabash, IN, is without air conditioning in the height of summer, that's an AC emergency. Luckily, Flow-Tech Plumbing & Heating offers emergency air conditioning repair services to keep your home safe and comfortable 24/7.
After hours, weekends, and holidays – you need reliable, affordable AC repair, and our certified technicians will be there with the same friendly, compassionate service as we bring to our 9-5 jobs.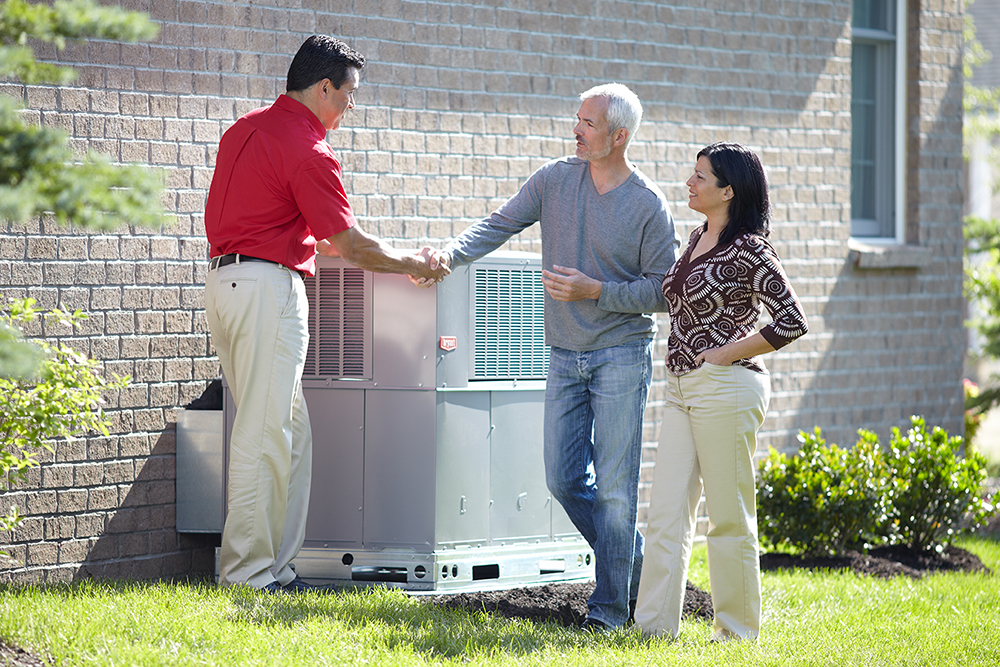 Reduce Repairs with Routine Maintenance
Do you want to extend the life of your air conditioning? Are you looking to save money on repairs, replacements, and energy bills? Professional maintenance performed by Flow-Tech Plumbing & Heating's team of experts on a regular basis can check all of these boxes for your AC unit.
When you're proactive and schedule our maintenance service on annual basis, you experience a wide range of benefits, including:
Increased energy savings

Improved energy efficiency

Better indoor air quality

Extended equipment life

Fewer repairs and replacements
Our Service Maintenance Agreement makes it easier than ever for residents of Wabash, IN, to receive superior maintenance solutions with annual and monthly payment plans. With our SMAs, you'll receive automatic annual maintenance appointments, inspections, cleanings, and tune-ups.
Call Flow-Tech Plumbing & Heating to join our maintenance program and keep your AC running strong all summer long.
Contact Flow-Tech for Air Conditioning Repair in Wabash, IN
Working with Flow-Tech Plumbing & Heating means working with your neighbor. We've been locally owned and operated since 1991, meaning our technicians are invested in and dedicated to the comfort and safety of the Wabash community. That's why we pride ourselves in top-of-the-line air conditioning repairs, as well as an extensive list of plumbing, HVAC, and indoor air quality solutions.
Contact Flow-Tech Plumbing & Heating today for 100% satisfaction guaranteed on all your air conditioning repairs.
FINANCING AVAILABLE
We care for our customers and we know new plumbing can be a large investment, so we offer financing options. Through the Wells Fargo Financing Program, we offer several flexible financing options to ensure you can invest in your home without breaking your budget.
With approved credit from Wells Fargo Bank, N.A. you'll enjoy: