Fort Wayne, IN Garbage Disposal Installation
Garbage Disposal Installation in Fort Wayne, IN
Are you tired of dealing with those inevitable food scraps that end up in your kitchen sink while cooking or doing dishes? We completely understand the frustration. That's where a garbage disposal comes to the rescue. This affordable appliance not only helps you reduce food waste but also speeds up your cleaning process, making your life in the kitchen a whole lot easier.
Here at Flow-Tech Plumbing & Heating, we're here to offer you the utmost quality when it comes to garbage disposal services. Whether you're looking for a new garbage disposal installation or need a reliable repair, we've got you covered.
Get in touch with Flow-Tech Plumbing & Heating today for garbage disposal installation services in Fort Wayne, IN.
Is Installing a New Garbage Disposal Easy?
There are plenty of home projects that are worth taking the DIY approach - garbage disposal installation is not one of them. 
Installing garbage disposals involves a lot of moving parts, and can even be dangerous if you are not careful. From sink mounting assembly to connecting the discharge tube, garbage disposal installation is best left to the professionals. 
If your Fort Wayne home isn't already equipped with a garbage disposal, you don't have to navigate the daunting DIY path at the hardware store. Instead, let Flow-Tech Plumbing & Heating take care of it for you. 
Professional Garbage Disposal Installation Services
We can easily install a new model to your sink drain, ensuring you get top-notch equipment that stands up to industry standards. At Flow-Tech Plumbing & Heating, we value your trust, and we're committed to providing you with the best solutions for your plumbing needs.
Now, when your garbage disposal needs some attention or repair, we want to emphasize your safety. Please don't risk sticking your hand into those blades! Let our team of experts handle your next project. 
We take pride in delivering quality work at an affordable cost, and your peace of mind is our top priority. So, sit back, relax, and let us take care of your garbage disposal needs with the care and expertise you deserve.
How Do I Know if My Garbage Disposal Needs To Be Replaced?
To help you decide if your garbage disposal is in need of replacement, Flow-Tech Plumbing & Heating created this handy checklist.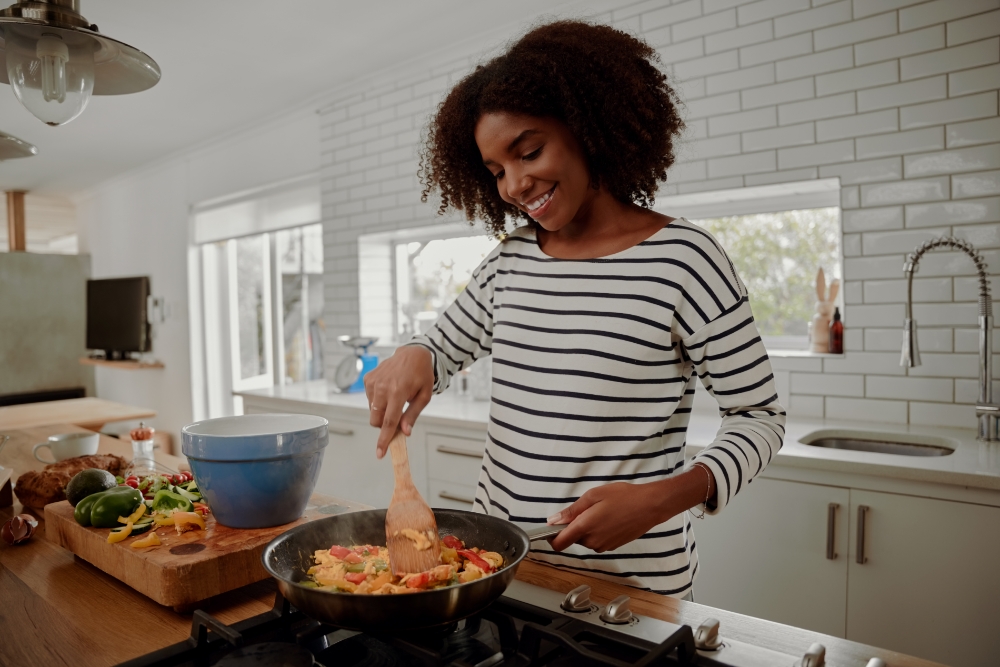 Abnormal Noises
Loud grinding or banging noises can mean your garbage disposal is experiencing a mechanical issue. If these noises keep coming back after repeated repairs, it's time to say goodbye to your old garbage disposal unit. 
Frequent Clogs and Resets
There are few things more frustrating than a frequently clogged garbage disposal. There are many problems that can cause your garbage disposal to clog or impair other parts of its operation including: 
A faulty motor

Jammed-up impeller blades

Malfunctioning components 
If you are constantly having to unclog and reset your unit, it's time to call in the professionals and see about getting a new garbage disposal. 
Constant Leaking 
Serious leaks from your garbage disposal are often caused by a loose sink flange or faulty fiber gasket. Although more minor leaks are often fixed by tightening connections or replacing the O-ring, larger and more frequent leaks indicate that something more serious is going on. If your garbage disposal won't stop leaking, that is a sure sign to call in an expert. 
Poor Grinding Performance
Garbage disposals are supposed to be tough. If your disposal can't seem to grind up normal food matter, that's a sign your unit is nearing the end of its life and you need to start looking into getting a replacement installed.
As a side note, be careful about what you put down your garbage disposal unit. Pouring grease, egg shells, coffee grounds, potato peels, expandable foods, and other materials down your sink opening and into your disposal will diminish its performance and lead to issues down the road. If you want your disposal to last as long as possible, make sure to take care of it!
Your Garbage Disposal Unit is Over 10 Years Old 
Aside from regular wear and tear, an older garbage disposal unit is not equipped with updated technology and improvements that can help reduce issues and the need for repairs - saving you more money in the long run. 
If your garbage disposal is over 10 years old, it's time to look into a new unit and save yourself the trouble of cumbersome and costly repairs. 
Benefits of Installing an Upgraded Garbage Disposal
If you take good care of your garbage disposal, it can last 10 to 15 years. But your disposal will develop cracks and other signs of damage over time. This is especially important to keep in mind if you live in an older Fort Wayne home. 
Installing a new and improved disposal offers you many advantages including: 
More Efficiency
An upgraded garbage disposal unit will grind food up quickly and efficiently to prevent clogs and costly backups or overflows. 
Less Noise
Old garbage disposals are horribly loud and unpleasant. Newer models have noise reduction to prevent all of that racket. 
No Bad Smells
An inefficient garbage disposal causes nasty debris to build up, which leads to unpleasant smells wafting throughout your home. New garbage disposal models, like the kind Flow-Tech Plumbing & Heating installs, are made with insulated grinding chambers that prevent rotten smells from escaping.
Less Maintenance
A new garbage disposal unit means fewer breakdowns and expensive repairs so you can rest easy and grind away your food waste in peace. 
Flow-Tech Plumbing & Heating: Offering Garbage Disposal Installation and Repair Services Throughout Historic Fort Wayne
For effortless post-dinner cleanup and efficient disposal of food waste, a well-functioning garbage disposal is your kitchen's best friend. If your current unit is giving you trouble, the Flow-Tech Plumbing & Heating team is here to help. 
We specialize in offering top-quality garbage disposals from reputable manufacturers and expertly installing them for your convenience. We understand that plumbing repairs and installation can be pricey, that's why we offer affordable financing and promotions to help keep costs down.  
For all your plumbing requirements, trust us to deliver top-notch service and affordable pricing. Contact us today, and let us handle your plumbing needs with precision and care.
FINANCING AVAILABLE
We care for our customers and we know new plumbing can be a large investment, so we offer financing options. Through the Wells Fargo Financing Program, we offer several flexible financing options to ensure you can invest in your home without breaking your budget.
With approved credit from Wells Fargo Bank, N.A. you'll enjoy: